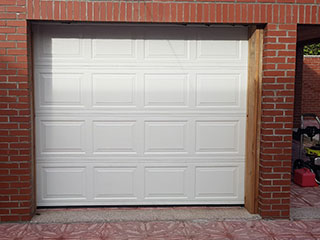 Do It Sooner Rather Than Later
The faster that you get a faulty part repaired or replaced, the better it will be for your garage door in the long run! Just because it manages to get up and down now doesn't mean it'll continue to be able to in the future. Continued use of the door when it has malfunctioning parts creates a lot of stress that furthers the damage to the system and creates even more issues in the long run. That's why it's best to let us fix it ASAP.
Safe, Easy Spring Replacement
While the garage door springs are vital to ensuring it can open when you need it to, they can be dangerous as well if they aren't handled carefully. DIY can cause harm to those who are inexperienced, so let us take care of replacements instead. We can switch out a torsion or extension spring before you know it and far more reliably. You won't have to worry, and your door will be opening easily again.
Keep Your Opener In Great Shape
After years of daily use, your opener might be making more noise than it used to, or your door may be moving more slowly. Don't worry! We can handle it. Our experts are familiar with all the major brands from Craftsman to Linear and will be able to get any part repaired or replaced right away. If the problem is the opener itself is too old, we can assist you in finding the perfect replacement and install it in in no time.
We Repair Tracks As Well
The track that your door slides along may get a dent from an accident, or tweaked altogether, making it difficult for your door to move all that well – or at all. That's where we come in! We can get the track repaired, or replaced entirely if needed. It'll be working smoothly again before you know it.
Schedule An Appointment
Call Garage Door Repair Maplewood now and we'll get your garage door working like new again! You'll be happy you did.
We also offer the following services:
Torsion & Extension Springs Adjustment
Opener Sensor Repair & Replacement
Galvanized Torsion Spring Replacement
New Garage Door Installation